Skip to Content
Where Should You Look for Replacement Windows and Doors in Montclair, NJ?
Now that you have decided to upgrade the doors and windows in your home, the next step is to choose a contractor to help. Some homeowners can handle small do-it-yourself projects without the assistance of a home contractor. But, there are certain projects, such as door and window installation, that are better served by a professional.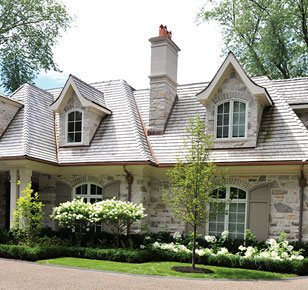 At Home Supply Window & Door, we are working to provide all the services and products that you need. As you learn more about our company, it is easy to see that we have built a solid reputation in Montclair, NJ and the surrounding areas. We are dedicated to the satisfaction of our customers, so we will go above and beyond to provide the best services in the area.
Customer Service Matters
If you want high-quality replacement windows and doors in your home, then you need to make sure that you choose a contractor with a great reputation. Not only will you have a positive experience while talking to these experts, but you can also rest assured to know that you are getting good products. Our team wants to make it possible to save money without sacrificing the quality of your windows. So, we will help you compare costs and identify the materials and features that best match the needs of your family.
One of the benefits to choosing our team is that we always offer the focused attention that you deserve. You can even choose to schedule an in-home consultation, allowing us to offer the service without other distractions in the office or showroom. This consultation will give us the chance to inspect your current doors and windows. Then, we can provide detailed information about the new products that will match your preferences.
Comparing Contractors in Montclair, NJ
Most homeowners compare contractors by looking at the cost of the installation. But, this information doesn't shine a light on the quality of service that you can anticipate from each installation team. Some contractors might offer a low-priced proposal because they omitted some of the fees for important services. After you get started with the installation, then you will be surprised by the high bill.
Other contractors provide a low proposal and then compensate by decreasing the quality of the materials that are installed. Cutting corners can cost you a lot of money in the future. So, you need to be sure that you understand the cost of the services as well as the value for the money that is spent.
Look online to find information about the window and door contractors that you are considering. Then, you can read reviews about each company and compare the services that are available. Finally, it is a good idea to have a conversation with the installation team so that you can learn more about the level of customer service that is available.
Do You Need an In-Home Consultation?
There are benefits to visiting our showroom because you can see examples of the products that you are considering. At the same time, there are many reasons you should schedule an in-home consultation. During this meeting, we can inspect your current doors and windows to help you decide if it is time for replacements. Then, we will make suggestions to help you choose the materials to meet your needs best.
This in-home appointment is a no-cost way for you to learn more about the industry and the options that are offered. You are welcome to get to know the company without committing to purchase.
Looking for Contractors Online
The internet has created a great place where you can look for information about the company that you would like to hire. A quick search can help you uncover information about the reputation of the company as well as the quality of service that you can expect.
When you are looking for contractors on the internet, make sure that you choose a company that is close to home. This strategy will help you avoid the expenses that might be added on for the cost of travel to the job site.
Create a Home that You Love
There is no doubt that new windows and doors will improve the overall appearance and style of your home. If you are looking for a way to upgrade your property, then replacement windows should be at the top of your priority list. These products will improve the look and feel of your home, and boost your lifestyle at the same time.
Are you interested in learning more? Then right now is a great time to schedule your complimentary in-home consultation. Our experienced team at Home Supply Window & Door is here to help. You can see our location at 160 Van Winkle Ave, Hawthorne, NJ 07506. Or, call to ask questions about the services that we provide: (973) 949-5401
Providing Quality Windows and Doors to the NY Metro Area