Skip to Content
Special Shape Windows Installation in the NYC Metro Area
Types and Features of Quality Special Shape Windows
When you're looking to amplify your home's appearance and natural lighting, look no further than Home Supply Window & Door and our array of special shape windows in the NYC Metro Area. For a statement piece that pulls the character and style of your home together, our special shape windows installation is the perfect addition to any home.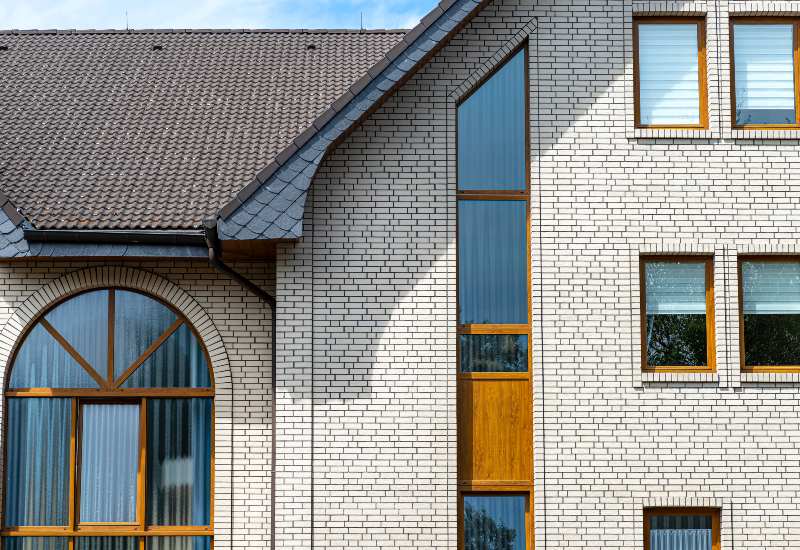 Understanding Special Shape Windows
Special shapes are any window that does not fit the standard rectangular shape of traditional home windows. These dramatic additions come in various sizes and styles to accommodate any preference. They can be installed in just about any room in your home to create a focal point that adds light and character to an otherwise ordinary space.
Special Shape Windows Variations
There is no limit to your creativity when choosing the perfect special shape windows, also known as geometric or radius windows, for your home. We offer hundreds of special shape windows, including angled, rectangular, curved shapes, and more, to bring your unique vision to life.
Types of Special Shape Windows
At Home Supply Window & Door, we offer a variety of geometric windows in unique shapes and sizes to accommodate diverse style preferences, including:
Circle
Half-Circle
Quarter Circle
Gothic
Hexagon
Octagon
Pentagon
Trapezoid
Triangle
And many more
Special Shape Windows Features
Special shape windows are packed with plenty of features, including:
Endless designs
Complementary to standard windows
Bold visual statement
Designs with ventilation and opening abilities available
Dual or triple-pane glass
Pros of Geometric Windows
Beyond their stylish flare and unrivaled aesthetic benefits, geometric, radius, or special shape windows are also energy efficient as many models have no moving parts. This also helps combat drafts and ventilation demands. Furthermore, they are low-maintenance, requiring little more than a good wipe-down.
Cons of Geometric Windows
Some shapes are only available as fixed units.  Others may have limited operability for ventilation.
Choose Home Supply Window & Door
Home Supply Window & Door is the leading choice for geometric and radius windows as our design professionals take the time to understand your vision to bring your special shape windows to life with expert customization options and prompt service. Additionally, we offer an incredible warranty and cost-effective pricing you can feel good about.
Trusted Window & Door Services for Your NYC Home
When you're looking to enhance your NYC metro area home with gorgeous windows and doors that bring elegance and natural light into your home, Home Supply Window & Door is here to accommodate you. We offer many high-quality windows and doors to satisfy even the most specific homeowner preferences.
Contact Us Today About Special Shape Windows
You deserve the special shape windows you've always dreamt of, and Home Supply Window & Door is here to make it happen with premium geometric and radius windows that amplify the value and appearance of your home. Contact our friendly team today to discuss your window needs and receive your free estimate.
Providing Quality Windows and Doors to the NY Metro Area