Skip to Content
Residential Window Installation in The NYC Metro Area
Window Installation with Home Supply Window & Door
Let Home Supply Window & Door add value and energy efficiency to your home. We offer a range of top brands, sizes, and styles of residential windows to give your home a face-lift and help reduce energy costs. Find residential window replacement options that easily open and close, so you can take advantage of a luxurious cross-breeze when the weather permits.
We have options for every style and budget to give you the design options for the home of your dreams. Contact Home Supply Window & Door today to get started!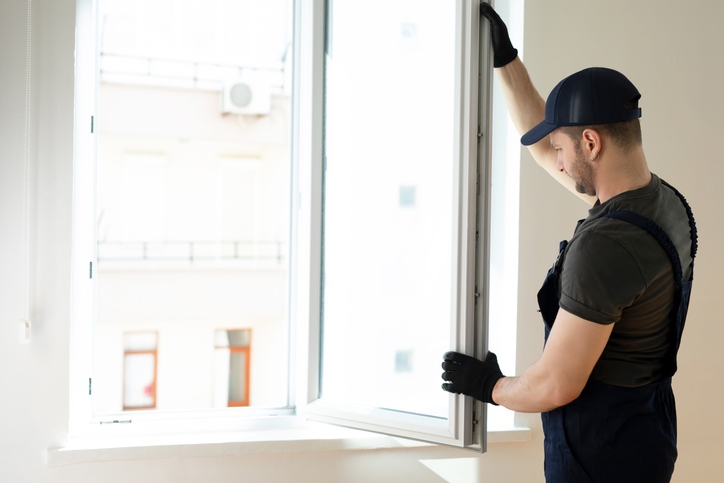 Skilled Window Replacement Company
At Home Supply Window & Door, we install every type, size, and style of window. From the moment you reach out to us until the last handshake, we want to guide you through the steps and processes involved with installing your residential windows. So, you never have to second guess your decision, and you remain fully confident in our service.
Residential Window Replacement Selection Tips
We offer our community residential window replacements that complement and accentuate all styles and sizes of homes, giving you the flexibility and choice to add value and efficiency. With the rise of energy costs, it may be time to think about residential window replacement.
If your windows are in good working order and don't show significant signs of wear, updating them to be more energy efficient may still be a cost-saving option.  Here are some intermediate steps you may consider if your current windows don't warrant replacement but need to perform better for you:
Check your windows for any air leaks.
Weatherstrip and caulk the perimeter of your windows.
Add more energy-efficient window coverings that help to maintain your home's internal temperature.
Add storm windows or panels.
Apply exterior shading details like awnings, overhangs, or exterior blinds.
If you decide it may be time to replace your windows, we can help you determine what type of windows you'd like as well as the type of replacement you will need. You may only need to replace your window sash and leave the existing frames or replace both the frames and sash.
When you speak with our professionals, they will advise you further on your range of options for residential replacement windows. Some options you will have to decide on are:
The type of frame you'd like
Glazing type
If you would like gas fills and spacers
Window operation type
Deciding on what brand of windows you want to install in your home can be an overwhelming process, to make it easier here are a few tips:
Look for ENERGY STAR certifications and NFRC labels.
Consider gas-filled windows with low-e coatings to reduce heat loss.
Opt for low U-factor for better thermal resistance during cold weather.
Look for whole-unit U-factors and solar heat gain coefficients.
Speaking with one of our window installation experts will give you a more complete idea of your options. Call us today to learn more and ask about our FREE in-home estimate and consultation!
The Best Window Replacements for Every Area in Your Home
Choosing the right window for each space in your home can be a challenge, so here are some options for the types of windows you can choose:
Double hung windows
Casement windows
Fixed windows
Bay and bow windows
Awning windows
Hopper windows
Custom windows
Now you might be wondering, how do you choose which window fits and functions best in each area of your home? Well, you're in the right place. Here are some window suggestions for each area of your home:
Kitchens – For kitchens, casement windows are a great option. This type of window opens outward and are easy to operate when reaching across counters.
Living Rooms – Bay and bow windows offer panoramic views and three-dimensional quality that easily add depth to your home.
Dining Rooms and Bedrooms – Double- and single-hung windows are popular for dining rooms and bedrooms. These windows open vertically to allow fresh air into the room. Double-hung windows also offer the potential to tilt inward to allow for easy cleaning and maintenance.
Hallways – For spaces that don't receive direct sunlight, picture windows are a great option. They don't open but can offer stunning views from your home
Why Choose Home Supply Window & Door
Home Supply is a trusted window installation company in the NYC metro area. We have been satisfying customers since 2015. We strive to make every step of window replacement installation effortless so you can rest easy knowing you're in the most practiced hands.
For all your window and door needs, contact Home Supply Window & Door. We are excited to get to work on your next door and window replacement project!
Call us for Residential Window Installation
We are just a phone call away from helping you add value and energy efficiency to your home. Contact us today and ask about our FREE in-home estimates and consultation!