Skip to Content
Sliding Door Installation in the NYC Metro Area
Sliding Glass Door Installation From Home Supply Window & Door
Since 2015, the window and door experts at Home Supply Window & Door have been helping homeowners throughout the NY metro area with all their window and door needs. We have worked together for more than 20 years, seeing how window and door design and technology have evolved over time. That is why we are passionate about educating homeowners and helping them choose the perfect new windows and doors for their homes, including sliding glass doors.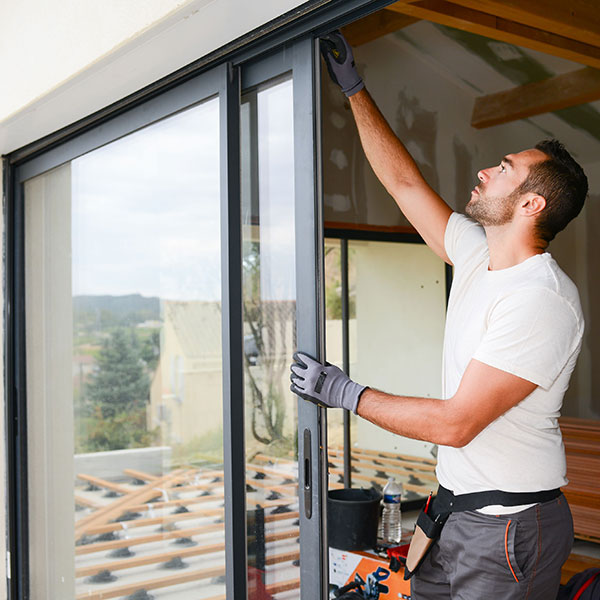 Your Introduction to Sliding Door Installation
A sliding glass door can be a great choice for accessing your patio or other outdoor space. These types of doors can enhance the home's appearance and offer a customizable option to help homeowners make the most of the way they access their outdoor spaces.
Enjoy Easy Access
Sliding glass door installation is popular among homeowners across the country for a variety of reasons, including providing easy access to outdoor spaces. These doors make it easy to move from inside to outside quickly and conveniently. This type of convenience is great if you spend a lot of time outdoors, whether you like to have company over, have an outdoor kitchen, enjoy gardening, or have any other interests that keep you moving from your home to the yard and back.
Save Space in Style
Along with providing easy access to your outdoor space, sliding glass doors also let you save space in your home. These doors feature panels that run on tracks, unlike other doors that swing open. That means they don't take up as much space in your home, making them a great choice for smaller spaces. Sliding glass doors are also sleek and stylish, making it easy to incorporate them into any type of home décor style.
Choose Home Supply Window & Door
If you want to take advantage of the benefits offered by sliding doors, it's important to select the right sliding glass door installation company. At Home Supply Window & Door, we take pride in educating our customers on their options for door installation. We can design a custom sliding glass door installation plan that will help you make the most of your space and enhance your home's style. From patio doors that allow you to let the sun in without worrying about the heat to oversized doors that will add a unique touch to your home, we can help you from start to finish.
Other Services Available at Home Supply Window & Door
Along with sliding glass door installation, we also install other types of doors and windows for homeowners throughout the NYC metro area. We can help you improve your home's appearance, security, and efficiency with new door and window installation. You can see examples of our window and door installation services when you visit our gallery.
Contact Us Today!
You can learn more about sliding glass door installation in the NYC metro area when you contact the team here at Home Supply Window & Door. We are happy to answer your questions about sliding door options and benefits and can help you throughout each step of the door installation process. We can't wait to hear from you and get started.