Skip to Content
Premier Wood Front Doors and Windows in NYC Metro Area
Shop Wood Windows & Doors at Home Supply Window and Door
Choosing the right wood windows and doors for a home project is a critical step in planning and should not be rushed. At Home Supply Window and Door, we've dedicated our business to providing professional sales and installation of wood windows and wood doors in the NYC Metro Area. Not only will your choice be the first impression visitors have of your home, but it will also play a vital role in providing insulation and safety. Whether you're starting a new construction project, replacing existing windows, or looking for the elegant touch of a wood entry door to greet your guests, our specialists can help you choose a style and product that you'll love.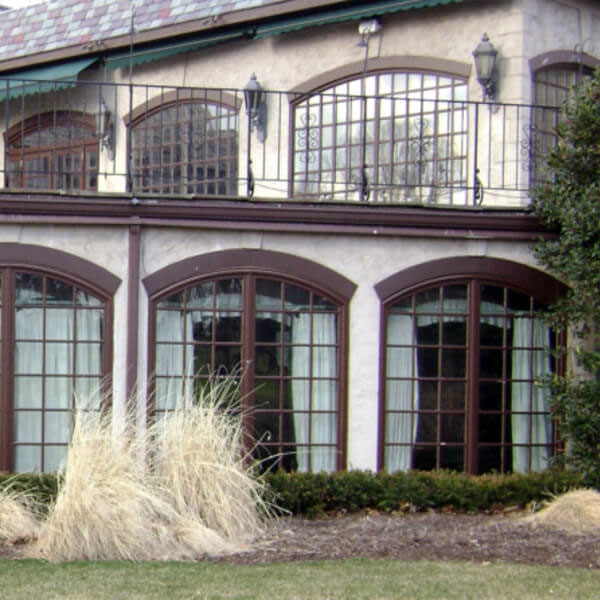 What Are the Benefits of Choosing Wood Doors and Windows?
Wood has traditionally provided a very classic look for homes, but with all of the colors and styles that wood is available in these days, there are plenty of options that blend in perfectly with just about any architecture. From French doors and sliding doors to casement and double-hung windows, our team can help you make the best choice for your project. Benefits of choosing wood windows and doors include:
Wood lasts a very long time due to its durability and strength.
Since wood is one of the easiest materials to work with, it can be customized to fit just about any opening.
Choosing wood for windows or an entry door ensures you're getting a timeless look of beauty.
Wood can indeed be a higher upfront cost than other materials, but since it works better as an insulator, you'll save money on energy bills over the time.
Choose from the Best Wood Window & Door Products
The majority of the team at Home Supply Window and Door have been working together in the industry for over two decades. We've carefully chosen our partners to provide customers with the best manufacturer options when it comes to deciding on products for their homes.
Kolbe Windows & Doors: Kolbe's VistaLuxe WD Line and Ultra Series offer everything from clean lines to traditional stylings with a wood interior and extruded aluminum exterior. For a more historic all-wood interior and exterior look, they offer the Heritage Series.
Windsor Windows & Doors: Windsor offers a line of wood windows and wood exterior doors in a variety of wood species, all of which can be stained, primed, or painted.
JELD-WEN Windows & Doors: Custom wood windows from JELD-WEN are constructed from AuraLast® pine and provide the broadest range of customization options with long-lasting durability.
Parrett Windows & Doors: These finely crafted windows are available in all wood and aluminum-clad wood. Parrett's selection of interior and exterior wood doors complements their windows perfectly.
FoldUp: FoldUp windows' exclusive design offers safety and comfort with the ability to be as close to the outdoors as possible. When closed, the unique design looks like a traditional double-hung window, but when raised, they offer twice the opening space!
HeartWood Fine Windows and Doors: HeartWood offers hung, casement, and fixed windows using the finest imported timber and exceptional glass construction. Door collections include wooden sliding doors, French doors, and entry doors.
Simpson Door Company: With over 100 wood species that can be cut into any size or shape, Simpson offers beautiful wooden door options to fit any entryway.
Contact the Wood Window and Door Experts
Home Supply Window and Door offers an unmatched selection of high-quality manufacturers to choose from when looking for wood window and door products in NYC Metro Area. Browse our photo gallery to see our work and contact us today to discuss your project.