Skip to Content
Entry Door Installation in the NYC Metro Area
Elevated Entry Door Installation
The professionals at Home Supply Window & Door have installed a variety of window and door types for homeowners throughout NJ, NY, and CT. We have been in the industry for a long time and know how much windows and doors have evolved over the years. As a result, our team is dedicated to helping homeowners get the information they need to choose the right windows and doors for their homes, including entry doors.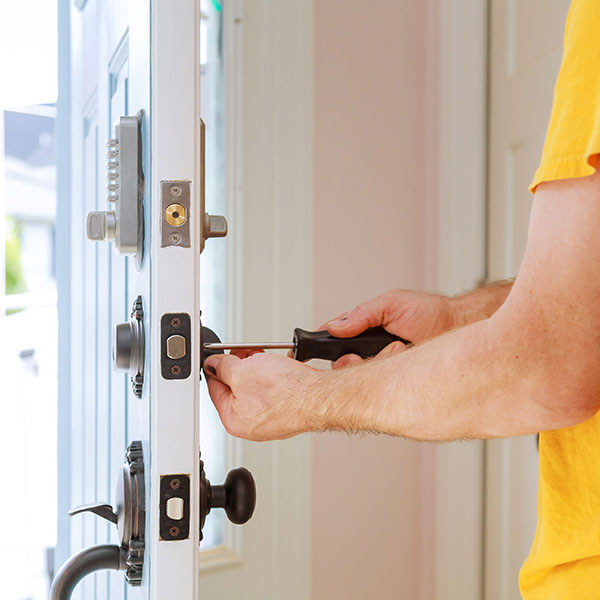 Entry Door Styles & Benefits
Your front door can help show off your sense of style. You can choose from a variety of colors, materials, shapes, and sizes to either blend in with the rest of your home or create a bold statement that stands out. Benefits of entry door installation include
Increasing your home's value – A new front door can improve your home's curb appeal, adding to its value.
Making your home more energy-efficient – A new entry door can make your home more energy-efficient by keeping the heat inside your home during the winter and cold air inside your home during the summer.
Providing more security – Old doors can wear out over time, making them more vulnerable. A new front door will feature stronger materials and can also be enhanced with technological features to provide even more security for your home.
Improving your home's appearance – Your front door is often what makes the first impression on guests. Make sure it's a great first impression with an attractive new front door.
Why Choose Home Supply Window & Door?
If you are interested in improving your home's value, energy-efficiency, and more with front entry door installation, you can get all the help you need through every step of the process with Home Supply Window & Door. We can help you learn about your options and determine what type of entry door will look best and work best for your home. Next, we can plan out the installation process and answer any questions you have along the way.
Other Services We Offer
The entry door is not the only door in your home, which is why you can also rely on us for patio door and oversized door design and installation. Our team is also experienced in window design and installation and would love to help with your window replacement needs.
Contact Us Today to Learn More!
Are you ready to take advantage of the benefits of entry door installation from Home Supply Window & Door? If so, you can contact us today to learn more about our door and window installation services for homeowners in the NYC metro area. Let us help you design and install the perfect new entry door for your home.