Skip to Content
Windsor Windows & Doors in NYC Metro Area
Windsor Pinnacle Wood Windows Exceed Expectations
Home Supply Window & Door provides outstanding window replacements to homeowners. One of our most popular brands is Windsor Windows & Doors. We feature four series: Pinnacle, Legend, Next Dimension, and Revive. Each one has unique benefits making them perfect for homes throughout the area. Since 2015, our company has built relationships with companies like Windsor to serve our customers. If you need to replace your windows, there is no better place to start.
We Offer a World of Possibilities to Homeowners
We are proud to offer Windsor windows and doors. Our inventory includes a range of options, ensuring your satisfaction. If your house is drafty or your windows stick, it might be time to replace them. We offer three series:
Pinnacle Wood Windows: The Pinnacle Series' wood windows can come with a wood exterior or aluminum clad exterior. The aluminum cladding ensures durability and style. Windsor's commitment to superior materials and design makes these windows a great deal.
Legend Series: The Legend Series includes cellular PVC technology. You can treat it like wood, but it is impervious to rot or decay. Many clients prefer PVC construction because they don't have to worry about long-term maintenance issues inside or out.
Next Dimension Vinyl Windows: Next Dimension vinyl windows are an upgrade from typical vinyl windows. They feature superior options in glass, grilles, and casings. More importantly, they are gorgeous and will improve your home look and comfort.
Revive Series: The Revive series is specifically designed for window replacement applications, with products available in wood, clad wood, PVC, or vinyl.  The Revive frames are designed to fit within your existing window frames, reducing the need to remove and reapply the casing around the windows that is required in a typical full-frame window replacement.
Windsor Leads the Way in Environmentally-Friendly Products
Our customers care about the environment. Fortunately, Windsor Windows & Doors designs their products with environmental-friendliness in mind. Energy savings are important too. You will notice a huge difference in your monthly energy bills after investing in replacement windows. Windsor's dedication to producing eco-friendly products benefits you and your family in more ways than one. We are proud to offer products that meet our clients' specifications.
Giving Clients Options Since 2015
Every home is different. That's why we offer various window and door types and brand. You can choose from awning, casement, double-hung, glide-by slider, and fixed units – no matter which series you choose. Not only can you select the size you want, but our inventory includes an impressive range of colors. Our products enable you to maintain the look and feel of your home at great prices. And our friendly and knowledgeable staff can help you along the way.
All-Inclusive Window Installation
Home Supply Window & Door wants to help every customer remake their home smoothly and efficiently. Once you have selected your new windows, we will install them for you if desired. Our team takes care to do the job right the first time, ensuring you a first-quality window installation. If you have questions at any point thoughout the process, our specialists are there to help. To learn more about window replacement with Windsor Windows & Doors, contact us today.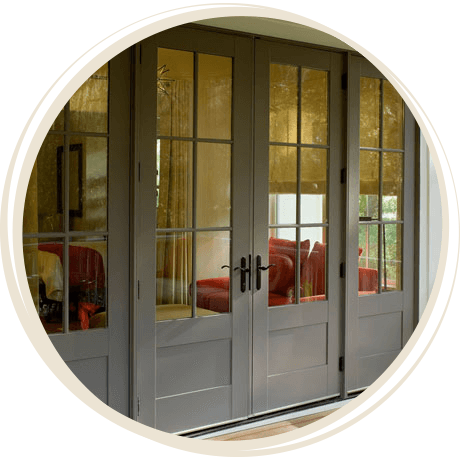 With Windsor, you
will find premium
materials, construction,
and features at a
budget-friendly price.
Providing Quality Windows and Doors to the NY Metro Area