Skip to Content
Double Hung Window Installation Services in the NYC Metro Area
The Best Double Hung Windows in NYC
Experience the pinnacle of window installation in the heart of the NYC Metro Area with Home Supply Window & Door. Our expert team brings over two decades of seamless collaboration to each double hung window project, ensuring a flawless fusion of style and functionality. As the trusted navigators of the window and door industry, we guide you through every step, from design selection to the final installation. Contact us today to schedule a consultation for double hung window installation service, and let's embark on this journey together.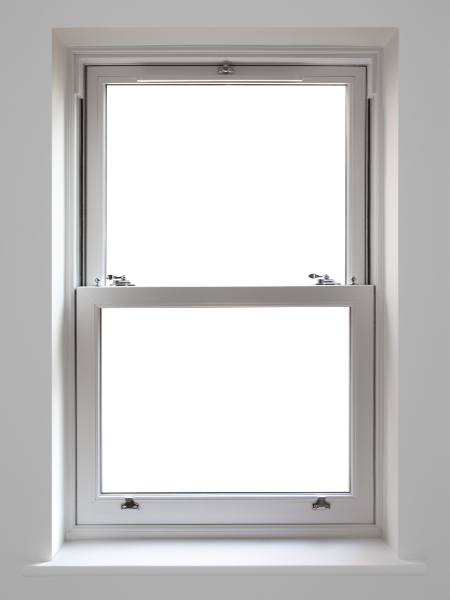 What Are Double Hung Windows?
Double hung windows are a classic and versatile type of window design that features two vertically aligned sashes, both of which can be operated independently. This unique functionality allows for both the upper and lower sashes to be opened or closed, providing excellent control over ventilation and air circulation. Double hung windows are popular for their traditional aesthetic, adaptable design that suits various architectural styles, and ease of maintenance due to the ability to tilt the sashes for cleaning.
What Are the Benefits of Installing Double-Hung Windows?
Double hung windows offer a host of advantages that make them a popular choice for homeowners seeking both functionality and aesthetics. The top double hung window benefits include:
Improved Energy Efficiency – Double hung windows are designed with a tight seal when closed, minimizing air leakage and preventing drafts.
Better Ventilation – The dual operation of double hung windows enables you to control the flow of fresh air into your living spaces. By adjusting both the upper and lower sashes, you can create a convection current and effective cross-ventilation, promoting a healthier indoor environment and reducing the reliance on artificial cooling systems during mild weather.
Easier Maintenance and Cleaning – Double hung windows offer a practical solution for cleaning. Their design allows you to tilt both sashes inward, providing easy access to both sides of the glass from the inside of your home. This feature eliminates the need for risky exterior cleaning and simplifies the maintenance process, making window care a hassle-free task.
Increased Safety for Children – Double hung windows provide an added layer of safety, especially for households with young children. With the ability to open the upper sash for fresh air while keeping the lower sash closed, you can ensure proper ventilation without compromising the safety of curious children. You can also choose to have limiters which prevent the sash from opening more than 4".
The Types of Double Hung Windows We Install
Home Supply Window & Door provides an array of different types of double hung windows to suit your preferences and needs. Our installation expertise covers a variety of materials, each with its own unique benefits:
Composite Windows – Composite double-hung windows combine the durability of various materials to create a resilient and low-maintenance option. These windows are designed to resist moisture, decay, and warping, making them an excellent choice for homeowners seeking the look of wood without the associated upkeep.
Vinyl Windows – Vinyl double-hung windows are known for their exceptional energy efficiency and low maintenance requirements. These windows are highly resistant to moisture and provide excellent insulation, helping to regulate indoor temperatures and reduce energy costs.
Fiberglass Windows – Fiberglass double-hung windows offer remarkable strength and durability. They maintain their shape and functionality over time with minimal expansion and contraction due to temperature changes.
Wood Windows – Wooden double-hung windows exude timeless elegance and charm. Crafted from various wood species, they offer a warm and traditional aesthetic. We also offer wood windows with an aluminum clad exterior, which provides a no-maintenance exterior with the aesthetics of a wood interior.
Our Double-Hung Window Installation Process
From the initial consultation to the final touches, our skilled professionals guide you through every step with precision and expertise. We start by understanding your needs and preferences, assisting you in selecting the ideal double-hung windows for your home. Our experienced team then meticulously measures your openings to ensure a perfect fit. During installation, we prioritize precision and attention to detail, ensuring your new windows are securely and flawlessly integrated into your home's architecture.
Contact Home Supply Window & Door
Elevate your home's aesthetics, energy efficiency, and comfort with our impeccable double hung window installation services. At Home Supply Window & Door, we're not just about windows; we're about creating lasting impressions and enhancing your living experience. Our team's expertise, honed over years of collaboration, guarantees a seamless process from selection to installation. Contact us today for a consultation and take the first step toward a brighter, more elegant future.
Providing Quality Windows and Doors to the NY Metro Area