Skip to Content
Window Installation In New York Metro Area
Window Installation Services
Home Supply Window & Door provides professional window installation and replacement services throughout the New York metro area. We follow the manufacturer's instructions and the industry's best practices for every installation.  Our team of technicians has years of experience installing windows and doors of all types in all conditions. From our knowledgeable customer service team to our installation techs, you're guaranteed exceptional professional service for your new windows. We understand how important high-quality windows are to your home, and we stay on top of the latest trends to help you make the most of your investment. We have a wide variety of window types, materials, and sizes to fit your needs. Give us a call when you're ready to schedule an appointment.
Types of Window Installation
We install windows in new construction and replacement scenarios.  Each has their own considerations.  Here is a brief description of the types of installation we offer.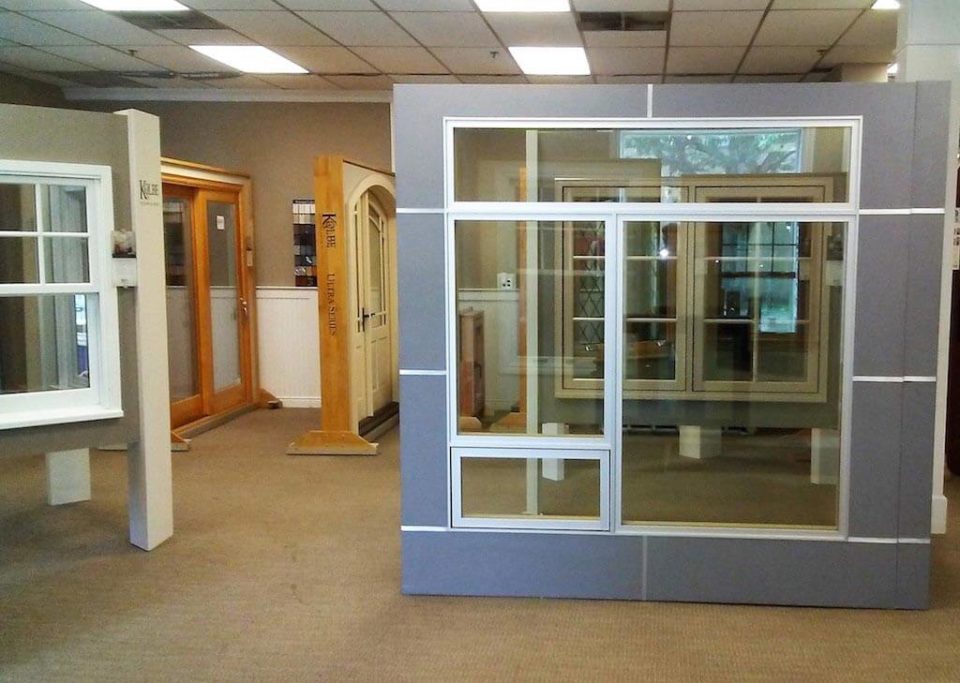 New Construction
We work with your architect, builder, and framer to ensure the windows will work seamlessly with all the components of your wall systems.  The most important part of the process happens before our install technicians arrive at the site.  We will create a window quote based on your plans and coordinate the rough opening schedule with the builder to ensure all windows fit perfectly.  We can help with the planning phase, using our experience to help you meet your design goals and budget.  Once your windows are ready for delivery, our team will stage them at each opening in the home and ensure all framing and windows are compatible.   We secure the windows into the opening, ensure they are plumb/level/square, then insulate, caulk, and seal to ensure a water-tight installation. The end result is a professional installation that keeps the home safe and secure for years to come.
Replacement
There are three different approaches to window replacement, each with advantages and disadvantages based on your particular situation.  We can help you choose the most appropriate method for your windows.
Full Frame Replacement
This method is best when the original window frames are in poor condition through either wear, rot, or other damage.  It is also well suited for remodeling projects when there is more work being done on the project than just windows.  In this scenario, we remove the original window completely and install a new full-frame window in its place.  This typically involves new interior and exterior casing.  Full frame replacement has the advantage of providing a new complete window system fully integrated into the wall for maximum performance.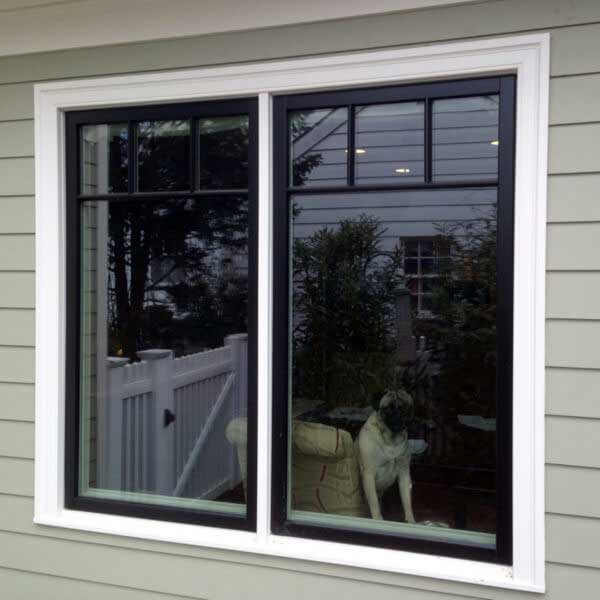 Insert or Pocket Replacement
This method works well when there is a desire to reduce the complexity of the installation while still getting a smoothly functioning new window.  We remove the sash of the existing window while leaving the frame in place.  We then insert a new window with a modified frame to fit into the pocket of the original frame, hence the terms "insert" and "pocket".  This method leaves the exterior of the original window frame and casing untouched, and merely requires the addition of some additional interior casing.  Keep in mind that the new window will have less visible glass.  Since we are putting a new framed window inside an original window frame, you can expect to see a glass decrease of about 2 inches in height and width.  On the other hand, you now have a window that operates beautifully and is weathertight while having minimal disruption to your wall.
Sash Kit
This method involves removing the sash from the original double-hung or sliding window and installing new sash and jamb liners.  In addition to being the least invasive method of window replacement, sash kits are also the most affordable.  However, they require that the original windows are in good condition, with the frames square and free of rot.  They're a great way to improve the aesthetics and performance of your windows while keeping the cost down.
Why Choose Us?
Since 2015, HSWD has provided homeowners with beautiful, high-quality windows throughout the New York City metro area. We take every aspect of window installation professionally, from your first inquiry to the final inspection following the installation. Our team of caring experts always has your best interests in mind while providing you with our services. Our windows provide excellent lighting, durable energy efficiency and will up your curb appeal as well as increase your home's resale value. Give us a call today to schedule an appointment with our team. We look forward to working with you!
Providing Quality Windows and Doors to the NY Metro Area