Skip to Content
Scenic Door Installation in the NYC Metro Area
Get to Know Your Premium Scenic Door Installation Options
If you're ready to enhance the aesthetic value and cozy feel of your home with a panoramic door that grants you instant access to the world outside, Home Supply Window & Door is here to provide you with premier scenic door installation in the NYC Metro Area. Discover how our scenic door styles can amplify your home from traditional to modern and beyond.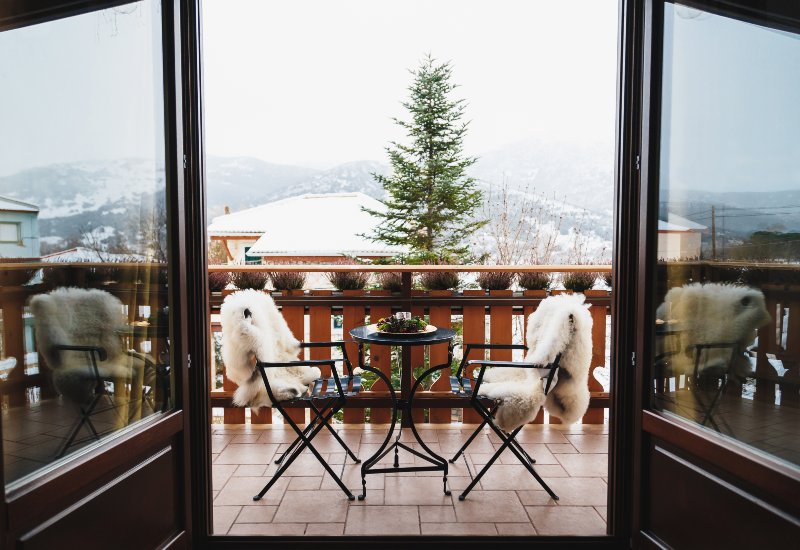 What Is a Scenic Door?
A scenic door, also called a panoramic door, is a large door equipped with glass panels that offer unobstructed views of the environment beyond your home. These expansive doors provide unparalleled natural lighting while extending the feel of your living space with a luxurious flare that offers a seamless transition between the outdoors and your home.
Bi-Fold Scenic Door
While many fall under the common misconception that fi-bold scenic doors refer to two doors, these elegant additions include several doors that can be opened and shut in an accordion-like motion. These doors can be up to 10 feet tall and 55 feet wide and can be incorporated with traditional doors or used independently.
Lift and Slide Scenic Doors
Lift-and-slide scenic doors come equipped with advanced hardware, enabling them to glide from their tracks to open and shut seamlessly. Choose from pocket doors that hide within the wall or a stacked design that places the panels on top of each other for a cohesive feel. They come in sizes of up to 12 feet tall and 47 feet wide.
Multi-Slide Doors
Multi-slide scenic doors are common scenic door options that provide excellent energy efficiency. Similar to lift and slide, they come in pocket or stacked designs and unidirectional or bi-parting with up to ten panels to create a large, beautiful door that gives your home the boost it needs.
Scenic Door Features
Scenic door installation offers an array of unrivaled features, including:
Extending your living space into the environment outdoors
Panoramic views
Diverse design options to complement your home style
Simple to operate
Increase property value
Energy-efficient and eco-friendly
Sill or track options to accommodate your flooring
Choose Home Supply Window & Door
When choosing a trusted door expert to take on your scenic door installation, choose Home Supply Window & Door. Our professionals are backed by experience and knowledge that helps you navigate the design process while ensuring a prompt and efficient installation that leaves you with glowing results that bring you joy and value.
Your Trusted Door Installation Experts
Your home is one of the biggest investments you'll ever make, and as such, it's essential to work with reputable professionals who offer the design options and expertise you need. Home Supply Window & Door provides installation for every type of window and door we sell, ensuring your home is in the best hands.
Schedule Your Scenic Door Installation Today
If you're ready to experience exceptional views, abundant natural lighting, and high-quality workmanship that enhances the value and style of your home, Home Supply Window & Door is here to make it happen with our scenic door installation services. Contact us today to discuss your scenic door and request your estimate.
Providing Quality Windows and Doors to the NY Metro Area