Skip to Content
Home Renovations in Short Hills, NJ: Choose Quality Replacement Windows and Doors
Getting started on home renovation projects is both exciting and stressful at the same time. Are you looking forward to living in an updated home? Even though you feel the anticipation of a nicer living space, it can be stressful to put in the time and money for these home improvement projects.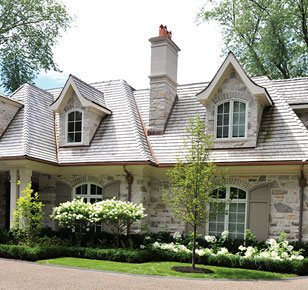 Before you get started, you need to consider the best ways that your money can be used to improve the value and quality of your property. Consider your goals, and then schedule a consultation with the experts to learn more about the options that are available in the industry.
Our team here at Home Supply Window & Door has been working hard to develop a strong reputation in Short Hills, NJ and the surrounding areas. We know that you need to have a contractor that you can trust. So, we invite you to contact us to learn more about the ways we can help with your replacement windows and doors.
Do You Need to Invest in New Doors and Windows?
One of the difficult things about home upgrade projects is that you need to choose the best way to spend your renovation money. Most people are working with a specific budget, so they need to evaluate their options and choose priorities. If you are looking for a good ROI on your spending, then your priorities should be focused on replacement windows and doors.
Here are a few signs that you need to invest in these products:
Broken Glass: Whether the glass has been shattered or there are a few visible cracks, it is a good sign that you need to invest in new windows. Even if the window is still in place, the cracks can bring in moisture. Plus, cracked glass can be a safety threat to your family if the window comes crashing down.
Difficult to Open: How hard is it to slide the windows along the frames? If you find it difficult to open the windows, then you need to replace them. Warped frames and corroded window tracks make it hard to slide the window when you want to open or close it. New windows will transform the function of your home and make it easy to bring in the fresh air.
Energy Efficiency: Old windows and doors are the biggest offenders to energy efficiency. These old materials drafty and leaky, bringing in the cold air from outside. As a result, the heater needs to turn on frequently to manage indoor temperatures. Upgrade your windows, and you will notice an immediate difference in the energy efficiency of your Short Hills, NJ home.
Aesthetics and Style: What impression are you setting when friends and family come to visit? Old, rundown windows and doors don't leave a good impression on other people. If these materials are broken, damaged, or worn, then you need to invest in new products to boost the appearance of your home.
Natural Sunlight: If your home feels dark and gloomy, then you aren't bringing in enough sunlight during the day. High-quality windows are a great way to brighten your living space and boost your mood.
Safety and Security: Is your family safe throughout the day? Old windows and doors provide easy entry places for unwanted intruders. So, you need to invest in replacement doors and windows if you want to keep your family protected.
As you can see, there are many reasons why you need to talk to an expert in the industry. After the installation is complete, you will enjoy many benefits for yourself and your family.
How Much Does It Cost to Install Replacement Windows?
If you are worried about the cost of these home upgrades, then you need to consider your budget and ask for a complimentary proposal. Our experienced team will gladly talk to you about the options that are available. We want to help you save money and maximize your investment at the same time.
Instead of decreasing costs by cutting corners, we work hard to provide top-notch materials at a price that you can afford. We have built the reputation as one of the leading providers of replacement windows and doors in Short Hills, NJ, and we will continue offering these high-quality services for many years.
The cost of your home renovations depends on many factors. For example, the size of your home and the number of windows that are needed will affect the price tag. Another thing that can influence price is the types of materials that you choose. Certain products, such as vinyl windows, are affordable and easy to maintain. You can save money on the installation and enjoy the long-term benefits that you desire.
When you are interested in learning more about the industry, we invite you to contact us at Home Supply Window & Door. Visit our office at 160 Van Winkle Ave, Hawthorne, NJ 07506. Or call to set a time for your free consultation: (973) 949-5401
Providing Quality Windows and Doors to the NY Metro Area