Skip to Content
7 Home Improvement Ideas for 2019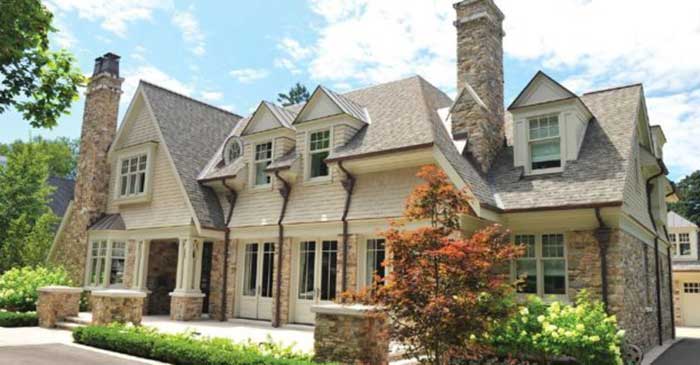 Many homeowners use the New Year as an opportunity to finally invest in the home improvements they have been putting off. Some start small with changes in paint or installing new fixtures. But some want home improvements that will make a bigger impact and decide to try new flooring, add skylights, or replace old, drafty windows with fiberglass windows. Here are the top seven home improvements to consider for a new year, new home in 2019:
Contact Us
1. Install Garage Organization
Getting organized always seems to be a top New Year's resolution for many homeowners. The garage is a great place to start because once clean, this area can serve as a workspace for other home improvement projects.
2. Paint with Light Colors
Black and white color schemes were a major trend in recent years. But black walls absorb all the light and make space feel cramped. And white walls are nice and bright, but often look institutional. This is why some homeowners are more attracted to light neutrals like off-white, light grey, and airy blues. These colors still put off plenty of light and reduce the need for artificial lighting, but also add interest and variety to space without becoming overbearing.
3. Try Bamboo Flooring
Hardwood has taken over homes in a big way but also brings a lot of challenges. It is not the most resilient flooring material, especially in areas of high traffic and moisture levels. Bamboo is a good alternative. It is more moisture resistant, lasts longer, and because it grows so fast, these products are more environmentally friendly.
4. Install a Smart Thermostat
Not all New Year's upgrades have to be centered on aesthetics. Installing a smart thermostat is more about improving the comfort in the home and helping boost efficiency. They make taking control of the indoor climate even easier, and homeowners can adjust temperatures even when they are away from home.
5. Upgrade Your Lighting
This can contribute to both efficiency and aesthetics. There are so many great options including recessed lights, ceiling fans, under cabinet lights, and accent lights. Even just swapping out incandescent bulbs with energy efficient LEDs can brighten a space and lower energy bills.
6. Add Skylightsor Sun Tubes
Looking to add even more natural light to the home? Why not take advantage of otherwise unusable space? Adding skylights or sun tubes to the ceiling will make rooms in the home feel larger, brighter, and more welcoming. And most of these installations only take one day.
7. Replace Old Windows
Putting in new fiberglass windows can completely change the look and feel of any room. Not only is it an aesthetic upgrade, but also improves efficiency, adds value to the home, and lasts for 30 years or more. And with so many sizes and styles, homeowners are sure to find products that suit their needs and budget.
Want to talk with a window expert about getting fiberglass windows in 2019? Contact Home Supply Window & Door. We offer outstanding value and a commitment to the highest quality products and services. To schedule an appointment call 973-949-5401 or visit 160 Van Winkle Ave, Hawthorne, NJ 07506.