Skip to Content
Replacement Windows and Doors Will Improve the Beauty of Your Bedford, NY Property
When you look at the external appearance of your Bedford, NY property, do you see a home that is beautiful and inviting for friends and family? If the home is old and rundown, then it is important that you consider the benefits of home renovations.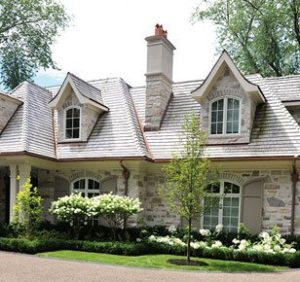 Our team at Home Supply Window & Door is here to help with the improvements that you need. We specialize in replacement windows and doors. We know that these upgrades offer a cost-effective way to boost the function and appearance of your property.
One of the benefits of working with us is the personalized attention that you will receive. When you schedule a complimentary consultation, we will come to your home to have a conversation about the options that are available. We will inspect your windows and discuss the right timeline to match the needs of your family. Then, we can make product recommendations to help you create the home of your dreams.
Should You Replace the Doors and Windows?
How do you know if it is time to spend money on replacement windows and doors? If you live in an older home, then it is likely that you will benefit from these upgrades. Here are a few indicators that it is time to improve your windows:
Damaged Glass or Frames: Do a visual inspection to see if you can notice any damage to the frames or glass. If you can see that the frames are warped, or there are cracks in the glass, then it is important to replace these products as soon as possible. Small issues can lead to bigger problems in the future. So, don't procrastinate the repairs for your home.
Low Property Value: Compare the value of your home with other properties in the area. If your price is lower than the value of your neighbor's homes, then it means that you need to invest in a few renovations. New doors and windows will have an immediate impact on the value of your home, helping you to maximize your equity when you decide to sell.
Smaller Carbon Footprint: One of the drawbacks to owning an older home is the poor energy efficiency due to old construction practices. Not only do you have older materials, but the modern technology wasn't available when the home was built. Upgrading the doors and windows offers a great solution so that you can boost energy efficiency. As a result, you will shrink your carbon footprint and protect our planet.
Home Security Concerns: Do you feel safe living in your Bedford, NY neighborhood? Regardless of the location of your home, it is important that you are proactive to protect the safety of your family. Talk to our team about safety features that can be integrated into your door and window order.
Condensation or Leaking: If the windows are poorly insulated, then it could cause condensation to form on the inside of the windows. Cold weather outside and warm weather inside causes condensation to form if air is leaking through the windows. This condensation could lead to mold growth or water spots. So, if you notice condensation, then it is a good indicator that you need to invest in new windows.
If you notice any signs that the windows need to be replaced, then the best thing that you can do is schedule a consultation with our team. We will gladly discuss your needs and offer opportunities to improve your home.
Renovations Will Beautify Your Home
A few small renovations can go a long way to improve the quality and appearance of your property. After the new windows and doors are in place, you will see that your home is beautiful, modern, and comfortable. These upgrades are important to give you the luxurious living environment that you desire.
Not only will old doors and windows drag down the overall appearance of your home. But, they also have a negative impact on curb appeal and property value. First impressions are important if you want to maximize the equity in your home. So, you need to make sure that you have great materials installed to set the right impression when people come to visit.
As you improve the beauty of your home, you will also see that these renovations are beneficial to upgrade the function of your living space as well. Old windows can be hard to open because the frames are warped, tracks are corroded, and other problems make it difficult to move the windows. Instead of fighting the windows when you want to enjoy fresh air, consider the benefits of replacing these products.
Is it time for you to invest in replacement windows and doors? You need to talk to our team at Home Supply Window & Door to learn about the benefits that we can offer. Visit our showroom: 160 Van Winkle Ave, Hawthorne, NJ 07506. Or, call for a free consultation: (973) 949-5401
Providing Quality Windows and Doors to the NY Metro Area