Skip to Content
Upgrade the Look and Feel of Your Brooklyn, NY Home with Replacement Windows and Doors
How do you feel about the current appearance of your Brooklyn, NY home? You deserve to live in a home that you love, which means that you should look for opportunities to upgrade your living space if needed. A few small investments can be a great way to improve the aesthetics and function of the property.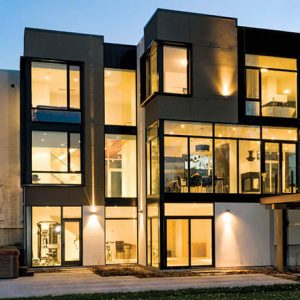 Here at Home Supply Window & Door, we specialize in replacement windows and doors for homes in Brooklyn and the surrounding areas. There are many contractors that offer home improvement services, and our goal is to offer the best options to match the needs of your family. We spend the time that is needed to understand your goals, making it possible for us to provide the best recommendations.
As you compare home improvement projects, you will see that new windows and doors are a great option. Not only will you improve the curb appeal of the property, but you will also benefit in many other ways. Here are a few of the benefits that you will love:
Comfortable, Luxurious Living
How much time do you spend at home? You need to have a place that is comfortable and inviting to your family. Your home should be a haven where you can rest from the cares of the world. If you don't have this peaceful, luxurious lifestyle in your home, then right now is a great time to invest in a few upgrades.
Replacement doors and windows are beneficial because they improve the comfort of your home in several ways. Your view of the outdoors will be maximized through the beautiful windows. So, you can relax inside and enjoy nature at the same time. Additionally, improving the windows and doors will make it easier to manage the temperature in each room.
Energy Efficiency from Quality Windows
Energy efficiency isn't just about protecting the environment. Yes, your home upgrades can help to decrease your carbon footprint, which is a great way to save the planet. But, there are immediate benefits available for your family as well.
For example, installing energy efficient windows means that you can decrease the frequency of running the air conditioner and heater. As a result, your utility bills will go down, and you will save money on energy costs.
Improved insulation is great because you can reduce the drafty air that moves through the room. Old doors and windows make it hard to seal the property. When the drafty air comes inside, you will notice temperature fluctuations which have a negative impact on the comfort of your family. Install energy efficient windows to seal your property, and you will notice that the temperature is comfortable throughout the day.
Improvements in Property Value
As mentioned above, replacement windows and doors can have a positive impact on the curb appeal of your property. Curb appeal is an important factor to consider because it has a direct impact on the value of your home. When you are ready to sell your home, then you need to consider how the appearance will affect the price tag.
First impressions are important when potential buyers come to visit. They will pull up in the driveway and form an immediate opinion based on the external appearance. Quality windows are an important part of the equation because they will influence the impression that is formed when someone comes to visit.
So, it is important that you get rid of the old doors and windows if you are planning to sell your home in the future. Even if you aren't ready to sell for a few years, these upgrades will allow you to enjoy other benefits before listing the property. Maximizing your property value is helpful so that you can buy the perfect home for your family with the equity that you have in your home.
Is it Time to Replace the Windows in Your Home?
Now that you can see the benefits of replacement windows, you might be wondering if it is time to invest in these upgrades for your home. Timing is everything, so it is important that you plan the renovations to match the needs of your family.
The best thing that you can do is schedule a consultation with an experienced contractor. We can come to your home in Brooklyn, NY and inspect your windows. This inspection will give us the information that is needed to see if a few repairs will be sufficient or if you need to replace all the windows. We will have a conversation to find the timeline and products to match the needs of your family.
When you are ready for more details, we invite you to talk to our team here at Home Supply Window & Door. We have a convenient showroom at 160 Van Winkle Ave, Hawthorne, NJ 07506. Call today: (973) 949-5401
Providing Quality Windows and Doors to the NY Metro Area