Skip to Content
Change the Appearance of Your Closter, NJ Home with Replacement Windows and Doors
Take a moment to walk around your home and consider the quality of the designs and finishes. If you live in an old home in Closter, NJ, then it is normal to see a little bit of wear and tear over the years. But, it doesn't mean that you need to live in a home that is in disrepair. Instead, you can invest a little money to upgrade your property and improve your living conditions.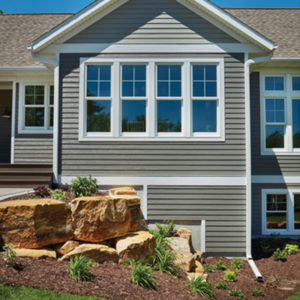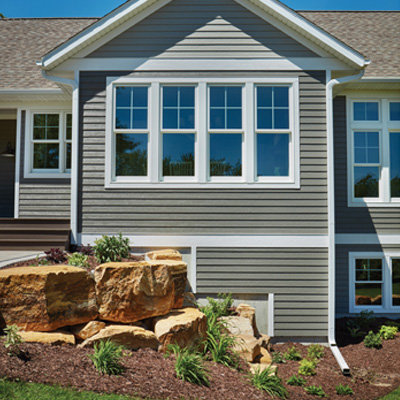 There are a variety of home improvement projects that you might consider, such as kitchen remodeling or installing new flooring. But, the best option is to upgrade the windows and doors. This investment will not only improve the appearance of your property, but it will also help with the function of your home as well.
Are you interested in learning about the benefits of replacement windows and doors? Then you need to talk to our team here at Home Supply Window & Door to see what we can offer. We have worked hard to build relationships with our customers, offering the long-lasting customer service that you deserve.
Upgrade Your Living Space with New Doors and Windows
You spend a lot of time in your home, so it makes sense that you should create a place that you love. A few small changes can go a long way to build a sanctuary where you can relax and enjoy the environment with your family.
If you live in an older home, then it is likely that you feel embarrassed about the appearance of your property. Some homeowners avoid inviting people over because they don't want to set the wrong impression. Instead of hiding in a home that causes embarrassment, it is better to spend the money so that you have a living space that you want to share with others.
Replacement windows and doors are a great way to transform your living space. This investment will boost the appearance of your home. At the same time, you will also notice a difference in the function of your property as well.
Financial Benefits of Home Renovations
Why are you procrastinating your home renovation projects? Some people are worried about the money that they will spend on the materials and installation. Instead of getting caught up on the price tag, consider the long-term financial benefits that are available for your family. Making this investment right now will help you improve your financial future.
There are three financial benefits that you can enjoy when you contact our team here at Home Supply Window & Door:
Save Money on the Initial Investment: Installing replacement doors and windows doesn't have to be expensive. Choose the right contractor, and you can get quality materials at discount prices. We work hard to offer affordable options without sacrificing the quality of the materials that are installed. You can pay for these upgrades from your savings account, or look for financing options through a home equity line of credit.
Boost Your Property Value: Spending the money on these renovations will have an immediate impact on the property value of your home. Even if you aren't planning to move for a while, you will be ready when it is time to list the property on the real estate market. It is important that you increase the value of your home so that you can maximize the equity that can be rolled into the purchase of your next home.
Decrease Utility Expenses: Utility bills are unavoidable, but you don't need to spend a lot of money if you have an energy efficient home. Old windows and doors bring in the drafty air and have a negative impact on the energy efficiency of your property. If you are tired of paying high monthly utility costs, then you need to install replacement windows and doors.
As you can see, there are many reasons why you will benefit from these home upgrades. These financial decisions can help you prepare for the future.
Schedule an In-Home Consultation
Is it time for you to replace the doors and windows in your home? It can be hard to pick the right timing to invest money in home upgrades. Instead of making this decision by yourself, it is a good idea to start the conversation with an expert in the industry.
Our team will gladly schedule an in-home consultation to inspect your windows and offer recommendations. Then, we can help you pick the products and features that will match the needs of your family. We are always here to answer your questions and help with anything that you need.
Are you ready to learn more? Then you need to talk to our team here at Home Supply Window & Door. We have a convenient showroom at 160 Van Winkle Ave, Hawthorne, NJ 07506. Or call for a free consultation: (973) 949-5401
Providing Quality Windows and Doors to the NY Metro Area