Skip to Content
Tips for Choosing Replacement Windows and Doors in Darien, CT
Deciding to invest in replacement windows and doors is the first of many decisions for your family. There is no doubt that you will love these upgrades for your Darien, CT home, but you will need to pick the material and details for the installation.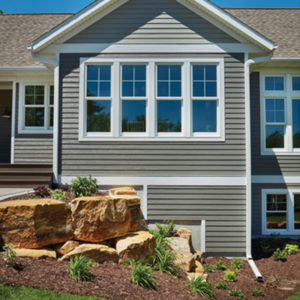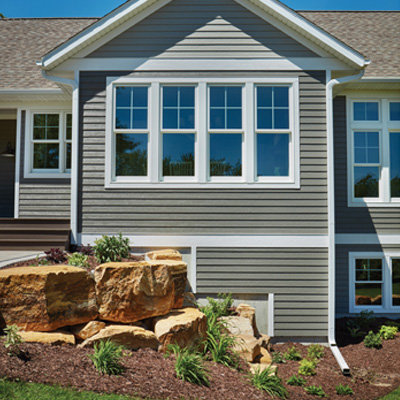 Some homeowners feel overwhelmed at the idea of selecting windows that will be used for 10 to 20 years! Not only will these products impact the appearance of your home, but they will also influence the function of the property as well.
Before you make the difficult decisions, you should consider the benefits of talking to an experienced installation team. Here at Home Supply Window & Door, we will gladly answer your questions and provide personalized recommendations. Call our office to schedule an in-home consultation so that we can guide you in this decision-making process.
These are a few of the questions that we commonly hear from our customers:
Is Right Now a Good Time for This Investment?
Timing is a personal consideration that you will need to discuss with your family. But, an expert can guide you on the right timeline to protect the quality of your home. For example, if the windows are damaged, then you shouldn't procrastinate the upgrades for very long. It is important that you maintain a high-quality home to avoid long-term damage that can occur from leaks, water damage, mold growth, and more.
High-quality windows are essential to protect your property from water damage and other issues. When the rain or snow starts falling, you won't need to stress about leaks if you have a sturdy home.
In many situations, it makes sense to invest in replacement windows right away. As soon as you make this investment, your family will benefit from the improved features that are available.
What are the Best Windows for My Home?
As you talk to our team, you will see that we offer a wide range of products and services. You can customize these features to match the needs of your family. During your consultation, we will discuss details about your budget, essential features, design styles, and more.
This customization process is the perfect way to create the home of your dreams! As we learn more about your preferences, we will be able to make recommendations about the products that are best for your family. There isn't a one-size-fits-all approach, so we want to make sure that you are happy with the results after we are done with the installation.
What are the Signs that My Windows Need to be Replaced?
There are a few signs that you will notice which indicate that it is time for window and door replacement:
Rooms are drafty because of poorly insulated windows
The heater is running, but your home is still cold
Your property looks old and run down
You want to maximize your investment in the property
Energy efficiency is a priority for your family
The windows are difficult to open because they are old
Are you encountering these problems? Then we encourage you to talk to our team to learn more about how these issues will be solved by investing in replacement products.
What are the Best Low-Maintenance Windows?
One of the benefits of investing in new windows is that you can decrease the maintenance that is needed for your Darien, CT home. Instead of spending your weekends working on repainting the window frames, you can focus that time on quality experiences with your family.
Certain types of replacement windows, such as vinyl, offer long-term durability with minimal maintenance. These products don't need to be sanded or painted. So, you can enjoy the benefits of beautiful windows without the ongoing maintenance.
Right Now is the Time to Learn More about the Benefits for Your Family
Whether you are looking for ways to maximize indoor sunlight or you want to improve the appearance of your property, Home Supply Window & Door is here to help! We are focused on customer satisfaction, and our team will gladly offer the advice and support that you need.
Our customers have loved the many benefits that are available from the products that we offer. These windows and doors offer a great way to improve the energy efficiency of your home while boosting comfort and luxury at the same time. Additionally, you will notice an immediate improvement in the value of your property.
Are you interested in the benefits that you will enjoy from new windows and doors? We offer these services in Darien, CT, and the surrounding areas. We invite you to contact the experts in the industry: Home Supply Window & Door. Our showroom is located at 160 Van Winkle Ave, Hawthorne, NJ 07506. Or, call to learn more about the products that we offer. We are here to help: (973) 949-5401
Providing Quality Windows and Doors to the NY Metro Area