Skip to Content
Replacement Windows and Doors Improve the Beauty of Your Franklin Lakes, NJ Home
If you are trying to pick a cost-effective way to improve the beauty of your home, then you need to consider the benefits of replacement windows and doors. This investment will transform the appearance of your property. At the same time, you will also notice improvements in the function of your home as well.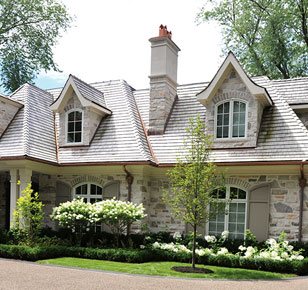 Here in Franklin Lakes, NJ, our team at Home Supply Window & Doors is one of the leading contractors in the area. We are dedicated to the satisfaction of our customers. When you contact us, you can rest assured to know that we will go above and beyond to improve the quality of your home. Contact us to schedule a complimentary consultation and learn more about the options that are available.
Most homeowners shop around to compare the materials and installation services in the area. When you are doing your research, it is a good idea to consider some of these important factors:
5 Reasons to Replace the Windows and Doors
Even if your windows seem to be fine, there might be underlying problems that can be fixed with this investment. So, you should schedule an in-home consultation to have an expert inspect your windows and make recommendations for your family. These are some of the reasons that you might need to replace the doors and windows in your Franklin Lakes, NJ home:
Broken Materials: The most obvious reason that you need to make this investment is that the doors or windows are broken. If there is visible damage, then you need to talk action right away to replace the materials before more damage occurs. For example, cracked glass can bring in moisture when it rains or snows outside. Then, the moisture can lead to water damage and mold growth.
Poor Home Security: You aren't maximizing the security of your home when you leave the old doors and windows in place. These entry points can be broken if someone wants to get inside. You need to protect your family with modern designs that incorporate the best security features.
Property Value: How much is your home worth? If it is run down, then you aren't optimizing your investment in the property. A few small changes can go a long way to improve the value of your home so that you can improve your equity. Even if you aren't ready to move, these home renovations will ensure that you are ready when it is time to list the property on the real estate market.
Save the Planet: Your daily actions have an impact on the environmental health of our planet. High use of fossil fuels increases pollution and leads to bigger problems in the future. Do your part to save the planet and protect this earth by installing energy efficient doors and windows. These products will improve the insulation in your home, helping to decrease the need to run the heater or air conditioner throughout the day.
Quiet Living Space: It can be hard to relax when you hear the noises of the neighborhood all day long. Thin windows don't offer the insulating properties that you need to maintain a quiet home environment. Upgrade to double or triple paned windows, and you will be able to block out the sound of cars driving by and dogs barking in the neighborhood.
These are just five of the most popular reasons why people want to replace the doors and windows in their home. There are many other benefits that you will notice after the installation is complete.
Beauty and Function of Home Renovations
The goal for most homeowners is to improve the beauty of their property with home improvement projects. But, you also need to think about the functional benefits that are available as well. New windows and doors will give your home a facelift and boost curb appeal. At the same time, you can also expect an improvement in the function of your property as well.
As windows age, normal wear and tear can cause the frames to warp. As a result, you will find it difficult to open and close the windows. Instead of fighting stuck windows when you want to enjoy the fresh air, it is better to install new windows. These materials will make it easy to open your home any time that you desire.
Schedule an In-Home Consultation
Our team at Home Supply Window & Door is focused on your satisfaction. We invite you to contact us so that you can schedule a time to meet in your home. We will inspect the windows and make recommendations about the products that will meet the needs of your family. Stop by our office at 160 Van Winkle Ave, Hawthorne, NJ 07506. Or call to learn more about the products and services that we offer: (973) 949-5401
Providing Quality Windows and Doors to the NY Metro Area