Skip to Content
How to Choose Replacement Windows and Doors for Your Home in Glen Ridge, NJ
When you make the decision that you want to improve your home, you should consider the benefits of replacement windows and doors. There are many ways that you can spend money on home improvement projects. But, some of the other options don't offer the same functional and aesthetic benefits that are available from new doors and windows.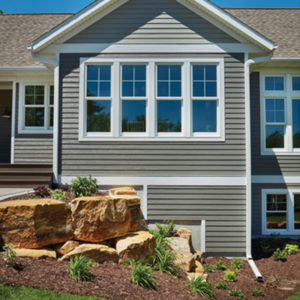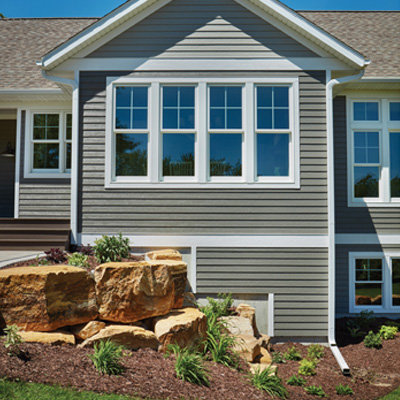 The first step to upgrading your home Glen Ridge, NJ home is to contact an expert contracting team. Find a company that offers the specialty that you need. Then, you can discuss your requirements and identify the products to match your needs.
Here at Home Supply Window & Door, we are working hard to provide the best services in the area. Our goal is to maintain the reputation as the leading supplier of replacement windows and doors. We invite you to schedule a consultation so that you can learn more about the options that are available.
Should You Spend Money on Home Renovations?
The biggest hesitation for homeowners is the amount of money that they will need to spend. Not only do you need to consider the cost of these renovations, but you also need to look at the timing for your family. If you have money in the bank to pay for home improvement projects, then you should get started right away. Or, some people choose to pay for new doors and windows with a home equity line of credit.
A window and door inspection can help you understand if you need to replace these products right away. Here are a few signs that you shouldn't delay your home renovations:
Drafty air comes in through the windows
It is difficult to maintain a comfortable temperature in your home
You want to upgrade the appearance of your property
The windows and doors are broken or damaged
You can't open the windows because they are stuck
You want to boost the value of your Glen Ridge, NJ home
It is time to modernize an old home
Are you experiencing any of the window and door problems listed above? If so, it means that right now is a great time to invest in replacements. If you are worried about the time and money that will be required for new doors and windows, it is a good idea to hire a qualified contractor to help.
Choosing the Right Materials for Your Home
As you learn more about the industry, you will find there are many materials and design features that are available. You'll want to take some time to research your options and learn about the pros and cons of each choice.
Ask questions and talk to our team about your preferences. We can help you compare the products that fit within your budget, helping you to make the decision that will offer the long-term benefits that you desire.
Keep in mind that it is important to always focus on quality. Some homeowners get so worried about the cost of their renovations, causing them to make poor decisions regarding the quality of the materials. If you choose the cheapest products, you can expect that they won't last as long as some of the other durable options. Be sure to look at the value of your investment instead of the price tag.
Benefits that You Can Expect
When you choose high-quality doors and windows, there are several benefits that you will enjoy in your home:
Increased Natural Sunlight: You don't have to live in a dark, dreary home. Instead, upgrade the windows so that you can bring in more sunshine and light. Not only will the windows boost the appearance of the room, but the sunlight will help to improve your mood.
Boost Property Value: These home renovation projects help to increase the value of your property. Maximize your investment before you are ready to sell!
Keep Your Family Safe: High-quality windows and doors are designed with security features that keep out unwanted intruders.
Maximize Energy Efficiency: Old windows have a negative impact on energy efficiency because of the drafty air that comes in through the poorly insulated glass and frames. But, you can improve the energy efficiency of your home by investing in replacement doors and windows. As a result, your energy usage will go down, and you will see a drop in your utility bills.
There is no doubt that your family will love the results after the new doors and windows are installed. If you are ready to enjoy these benefits for yourself, call us at Home Supply Window & Door. Come to our office at 160 Van Winkle Ave, Hawthorne, NJ 07506. Or, we invite you to call to schedule a time for an in-home consultation with our team: (973) 949-5401
Providing Quality Windows and Doors to the NY Metro Area