Skip to Content
Are There Advantages to Replacement Windows and Doors for Your Ridgewood, NJ Property?
When you are preparing to install replacement windows and doors in your home, there are several things that need to be considered. Some homeowners rush into the decision, then later regret that they didn't choose specific styles or features. So, it is important that you take the time to explore your options and talk to an experienced window installation team to learn more.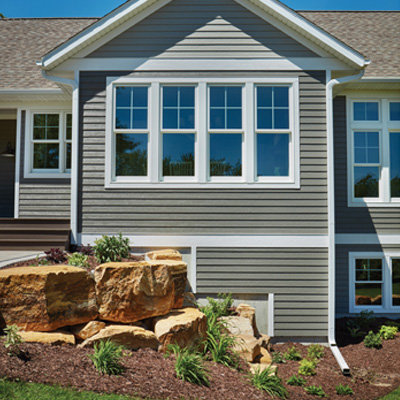 Here at Home Supply Window & Door, we have worked hard to build a solid reputation in the Ridgewood, NJ area. Our goal is to ensure that our clients are always satisfied with the services and products that we provide. As you learn more about the benefits of replacement doors and windows, it will be easy to see why you need to make this investment for your family.
Are you ready to learn more about the benefits of new windows? Here are a few advantages that you can expect if you make these upgrades in your home:
Boost the Value of Your Property
It is a big investment to buy a home, so you need to make sure that you are keeping up with the property to protect your investment. Maintenance tasks and home improvement projects are essential to help you maximize your equity in the home. If these things are neglected, then the price of your home will suffer.
One of the best ways that you can boost the value of your property is by spending time and money on home improvement projects. Consider options that upgrade both the appearance and function of the building. For example, new windows and doors are a great solution because they boost curb appeal and improve the comfort in your home.
Save Money on Utilities
Most homeowners in Ridgewood, NJ will agree that their monthly utility bills are going up. Even if you are following the same daily habits, the rates are still increasing. Plus, there are small changes that can happen in your home which have an impact on energy efficiency.
For example, old windows can start to warp, causing the seal to be broken. Even if things look good at first glance, a closer inspection might show that drafty air is moving through these small gaps. Over time, your utility bills will go up because the heater or air conditioner will need to work harder to manage the indoor temperature.
Installing new windows and doors is a great way to insulate your home and reduce the amount of money that you need to spend on energy costs. Not only will you decrease your utility bills, but you can also feel good about the fact that you are reducing your carbon footprint.
Aesthetics of Your Living Space
There are several ways that new windows will impact the overall look and feel of your home. First, high-quality windows will bring in the natural sunlight that helps to boost your mood. If you spend a lot of time indoors, then it is important to make sure that you have the right windows to maximize the sunlight.
Another aesthetic benefit is found in the curb appeal of your property. Investing in the right windows will upgrade the outside appearance of your home. Then, you can rest assured to know that people will get the right impression when they come to visit your family.
Is it the Right Time to Replace Your Windows?
Every home will need replacement doors and windows at some point. But, how do you know the right timing for these investments? The best thing that you can do is schedule a consultation with our team to learn more about the recommendations for your family.
You need to be sure that you have a sufficient budget to finish the project in the right way. Even though home upgrades cost money, you will see that these investments will pay off in the future.
Also, consider the condition of your current windows. If the windows are old and run down, then you should replace them right away. Another reason that old windows need to be replaced is that they don't offer the insulation that you need to protect the energy efficiency of your home.
An in-home consultation is a perfect time for you to learn recommendations for the timing of your window replacements. You are welcome to talk to our team to see if you need to get started on this project right away, or if you can wait for the installation.
Schedule Your Consultation
If you are interested in learning more about doors and windows, then you need to schedule a consultation with our team at Home Supply Window & Door. Feel free to visit our location at 160 Van Winkle Ave, Hawthorne, NJ 07506. Or, call if you have questions to ask over the phone. We are here to help: (973) 949-5401
Providing Quality Windows and Doors to the NY Metro Area