Skip to Content
Replacement Windows and Doors are a Great Investment for Your Tenafly, NJ Home
How much does the quality of your windows and doors impact the appearance and function of your home? If you want to live in a home that is comfortable and inviting, then you need to be sure that you install high-quality products. Over the years, the doors and windows can start to age, making your home look old and run down. But, you invest in a few upgrades to make your home as good as new.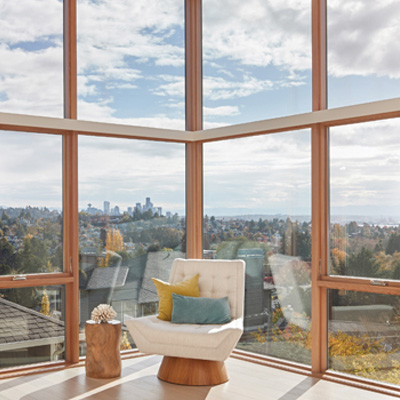 If you live in Tenafly, NJ or the surrounding cities, then the best thing that you can do is schedule a consultation with our team here at Home Supply Window & Door. We are dedicated to the success of our customers. We have a great reputation in the area because we have worked hard to develop strong relationships with our customers.
We are here to help you understand the benefits that are available if you choose replacement windows and doors. Here are a few things that you need to consider before you make this investment for your property:
Modernize and Upgrade Your Tenafly, NJ Home
Just because you live in an older home, doesn't mean that it should be run down with age. As the homeowner, you need to be proactive to maintain your investment with regular improvements and renovations. Old homes offer character and unique design features that aren't available in newer construction. You can tap into these features to create a beautiful, comfortable living space for your family while simultaneously taking advantage of the latest products.
There is no doubt that replacement windows and doors offer a fast and effective way to add modern features to your property. Get rid of the old, broken frames and glass, and install new materials that match the original designs of your home. You can maintain the same stylistic themes while upgrading the quality and function of each room.
Choosing the Right Window Styles
Many homeowners begin their search by looking at windows and doors online. These pictures can give you inspiration about the things that are possible in your home. Then, you can talk to a local installation team to find the materials that match your preferences.
Here at Home Supply Window & Door, we are happy to schedule a consultation to help you learn more about the industry. Our team can look at the pictures that you find and make recommendations about the products that will match your needs. Or, we can show you examples in our office to help you see the materials, colors, and features that will stylistically match your home.
We understand that this process takes time. Not only do you need to pick the materials, but you also need to consider colors and functional benefits as well. Our goal is to customize your order so that you are satisfied with the results after we are done with the installation.
Save Money on Your Window and Door Installation
Home improvement projects require an investment, but you don't have to break the bank to upgrade your home. Instead, set a budget and then identify the options that fit in your price range. Working with a great contractor will increase your options because you can access discount services and materials.
It is important to be sure that your budget is big enough to cover high-quality materials. One of the biggest mistakes that you can make is cutting corners and decreasing the quality of your renovations. Low-quality materials will have problems in the future, resulting in a situation where you need to replace the windows once again.
As you are considering the price of these renovations, consider the long-term financial benefits that are available to your family. The first financial benefit that you will notice is the decreased cost of your monthly utility bills. Improving the energy efficiency of your home helps to slash utility bills so that you can save money.
Additionally, replacement windows and doors will also have a positive impact on the value of your home. You can maximize your equity so that you can get a great price when you are ready to sell in the future.
Boost the Comfort and Function of Your Home
When you walk in the door after a long day at work, are you comfortable in your home? High-quality windows and doors will brighten up the room to boost your mood. At the same time, insulated glass can block the noises that are outside, allowing you to relax in a bright, quiet, comfortable room.
You will love the benefits after you make this upgrade for your Tenafly, NJ property. If you are interested in learning more, you can contact us at Home Supply Window & Door. Come to our showroom at 160 Van Winkle Ave, Hawthorne, NJ 07506. Or call if you would like to schedule an in-home consultation: (973) 949-5401
Providing Quality Windows and Doors to the NY Metro Area