Skip to Content
Visit Kolbe's Youtube channel
Home Supply Window & Door Is a Premier Provider of Kolbe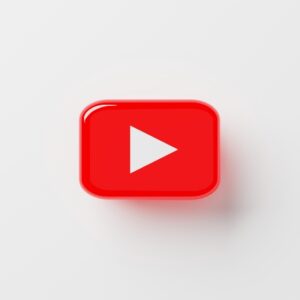 If you're researching home windows and doors in New York City, Home Supply Window & Door encourages you to visit Kolbe's YouTube channel to explore the wide range of options and unique features of these incredible products. Kolbe takes immense pride in their inspirational designs that are as much about the overall appearance of the homes they adorn as the intricate detail that goes into their production. Whether you need windows and doors for a newly constructed home or it's time for replacement windows, Kolbe's collection has styles to fit classic or contemporary and everything in between.
Kolbe Product Lines
Kolbe's bold and unique product lines are constructed with quality materials and architectural detail to meet the various preferences and needs of sagacious designers and homeowners. A true benefit to customers is that, while each of these product lines offers unique features, every Kolbe product is built to specification and allows for ample customization to meet your specific needs. Choose from:
VistaLuxe Series – Key features of the VistaLuxe series include an extruded aluminum exterior that's durable and low-maintenance and a wood interior for a warm and natural feel. The frames of these products are minimized to maximize views, making this Kolbe's most modern series.
Ultra Series – The Ultra Series also has an aluminum clad exterior and wood interior with more traditional details. Highly customizable, this series is Kolbe's most versatile mix of design and durability.
Heritage Series – If historical accuracy is your preference, consider the interior and exterior wood construction and finish of products in the Heritage Series. These are perfectly suited for historic and landmark preservation projects for their authenticity and exacting details.
Forgent Series – These windows and doors are constructed with a fiberglass and polymer hybrid material featuring straightforward designs. The Forgent Series is perfect when you want a quality product that is extremely durable and maintenance-free.
Find Kolbe Windows for Your Home
We work with homeowners, designers, architects, and contractors to supply beautiful, high-quality products from Kolbe that offer incredible energy-saving technology and stunning visual appeal. If you're shopping for replacement windows, we also provide complete window installation services. The Kolbe window collection features:
Double Hung
Casement
Sliding
Awning
Specialty Windows
Kolbe Doors
Many Kolbe products offer the convenience of maintenance-free finishes, so your doors will look beautiful for years to come with minimal upkeep. Kolbe sliding, hinged, and folding doors add elegance to outdoor areas while allowing maximum outdoor viewing and welcoming sunlight. The selection of doors can meet and enhance any architectural or aesthetic preference.
Visit the Kolbe YouTube Channel
Customers shopping for Kolbe home windows and doors in the NYC metro area can visit their YouTube channel to learn more and then visit the showroom at Home Supply Window & Door to feel the quality firsthand. Our service area stretches from central NJ to southern NY and western CT. Contact us to learn more about our excellent products and fantastic services.
Visit Kolbe's YouTube channel, where you can get detailed info on Kolbe products and see them in operation: www.youtube.com/user/KolbeandKolbe
Contact Us