Skip to Content
What are the Pros and Cons of Fiberglass Windows?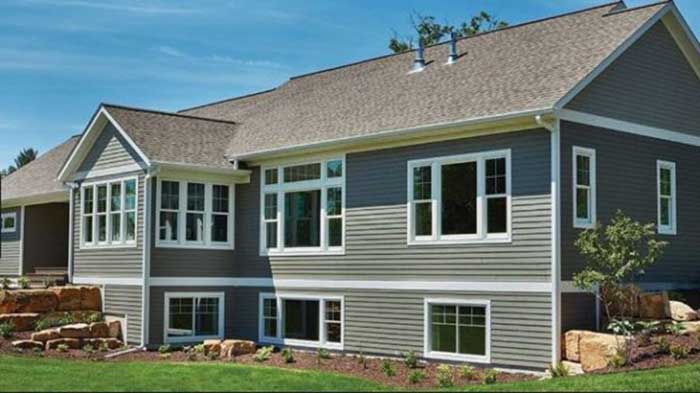 Finding the right replacement window starts with the right window material. The option you decide on will largely dictate the cost, strength, aesthetics, and energy savings of your new windows. And with so many options on the market today, you want to be sure you have all the information before making your final decision. While still fairly new, fiberglass windows are quickly becoming the most popular on the market. Here is what you need to know about fiberglass windows:
Contact Us
Leading Advantages of Fiberglass Windows
These are the leading benefits of fiberglass window frames:
1. Strength and Durability
Fiberglass window frames are eight times stronger than window frames made from vinyl. So you can get larger panes of glass with uncompromised views on thinner frames. And though they are strong, fiberglass windows are also lightweight.
2. Weather Resistant
These windows will not rust, warp, fade, or rot. Like vinyl, they are resistant to moisture damage and can hold up in some of the most extreme weather conditions.
3. High Energy Savings
Fiberglass is a natural insulator and these windows have low thermal conductivity. You do not have to worry about unwanted heat transfer during the winter or summer. Leading to lower energy costs.
4. Low Thermal Expansion
Fiberglass does not expand and contract as much as other window materials, even with extreme temperature changes. Being made of the same essential material as glass, fiberglass sash and frames expand and contract as the same rate as the glass they hold, leading to fewer leaks. That is one of the reasons why fiberglass windows can last for up to 50 years.
5. Aesthetics
You have a variety of style, size, and color options available to you. If you like to change things up, you can even paint fiberglass to match any color scheme. And if you are more of a traditionalist, you can choose natural wood on the interior surfaces of your window frame.
6. Moderate Cost
Fiberglass is more expensive to make than vinyl, so fiberglass windows will cost slightly more than vinyl windows, but less than wood or clad wood windows.
Contact Home Supply Window and Door
Ultimately, finding the right window material is up to you. How do you feel about style, strength, durability, cost, and energy efficiency? Which is a priority? The experts at Home Supply Window & Doors can help you explore materials to find the right fit for you. Contact 973-949-5401 or stop by 160 Van Winkle Ave, Hawthorne, NJ 07506.