Skip to Content
7 Ways Replacement Windows Can Change a Home in the NYC Metro Area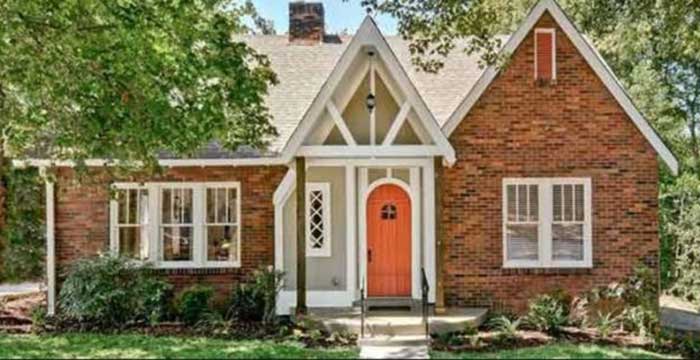 Replacing windows on your house in the NYC metro area might seem like a daunting task, but the professionals at Home Supply Window & Door in Hawthorne, NJ are here to help you understand how this process can bring positive change to your home. Your current windows may have already started to decline. Often, once windows reach their point of ineffectiveness, homeowners have already become accustomed to living with them. Replacement windows for homes can add more value than you may realize. Let's look at seven key areas they make a difference.
Interior and Exterior Visual Aesthetics
Windows have a dramatic impact on the appearance and style of any home. Just as old, worn-out windows will make houses look older, upgrading to replacement windows for homes will completely transform the overall appearance, giving it a facelift inside and out. We work with the leading names in window manufacturing, and with so many styles and colors to choose from, there's a window to suit every style preference, from traditional to modern.
Let in More Natural Light
Natural daylight offers many benefits, including improved visibility, reduced need and expense for artificial lighting, and making the home feel more spacious. To capitalize on letting more natural light into your home, you should carefully consider and choose the right style of replacement window for your home. We are here to answer all your questions about windows to help you make the best choice.
Improve the Year-Round Comfort in Your Home
It's common for the seals and other materials in older windows to break down over time, which leads to air and moisture leaks. Any leaks in seals lead to drafts which will make your home feel colder in the winter and hotter in the summer. New windows will make your home more comfortable year-round. When making upgrades, be sure the contractor you hire follows how to replace a window properly for optimal comfort. We're available for windows installation for a job guaranteed to be done right.
Replacement Windows Offer Better Efficiency
Old windows with leaks or deteriorated insulation put more strain on your HVAC system as it must work harder to maintain a comfortable temperature in your home. Not only will replacement windows replace aging windows with compromised seals, but new products are built with energy-saving technology. They'll perform better on every level for reduced energy consumption.
Better Noise Insulation
Drafts and air aren't the only things that can penetrate windows with leaks and poor seals. Noise can penetrate older windows with ease. Whether you live on a busy street, near a school, or airport, or just enjoy better soundproofing, replacement windows will significantly improve the distraction of outside noise in your home.
Increased Safety and Security
A great way to increase the safety and security of your home is with replacement windows. New windows are manufactured with stronger frames, secure locks, and can include laminated glass for extra protection and added peace of mind.
Reduced Window Maintenance
As windows age, they require more work to fix visual decline and poor performance. Not only does it require time and money, but at a certain point, you're just putting a band-aid on a larger problem you'll have to continue to address with repeated cleaning, sanding, and refinishing. Replacement windows will remove the hassle and expense of this labor while providing better comfort and security.
See How Replacement Windows Can Improve Your Home
Replacement windows are one of the most popular home improvement ideas, and Home Supply Window & Door in Hawthorne, NJ will help ensure you do it right. Our showroom has an expansive selection of products, and our customer reviews back up the reliability of our services. Contact us to learn more about replacement windows for your home.