Skip to Content
Top 10 Benefits of Vinyl Windows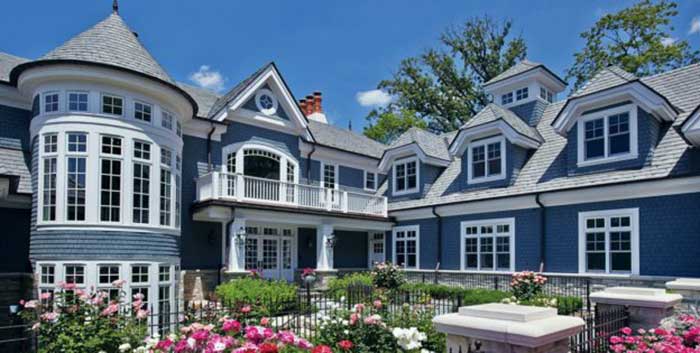 In the last couple of decades, vinyl windows have taken off. They are now one of the most products on the market, and for good reason.
Contact Us
What are Vinyl Windows?
These products are made of a construction grade polyvinyl chloride (PVC). Each manufacturer has its own unique combination of ingredients and additives when making their vinyl. These elements help make the vinyl strong, resilient, and resistant to ultraviolet rays. Because of advanced technologies and manufacturing techniques vinyl windows are better than ever. Here are some of the benefits you can expect.
1. Durable
Vinyl windows will not crack, fade, chip, warp, or peel. With a little basic maintenance, your vinyl windows can look as good as new for years to come.
2. Energy Efficient
Because plastic is a natural insulator, vinyl windows offer exceptional thermal protection. The frame design also features a series of interlocking chambers that improve insulation. And when paired with double glazing, low-E coatings, and foam insulation these windows will keep the heat and cold where it belongs.
3. Sound Reducing
Just as these windows reduce heat transfer, they also help cut down on unwanted noise pollution. This could be invaluable should you live near a busy street, school, or airport.
4. Environmentally Friendly
Vinyl is a manmade material, so you don't have to worry about wasting precious natural resources. These windows are also recyclable and have a lower environmental impact.
5. Weather Resistant
These windows do not expand and contract because of temperature changes. They are also impervious to humidity and moisture damage. They will not rot, mold, rust, or corrode.
6. Low Maintenance
You don't need to sand and refinish these windows. All you have to do is routinely wash them with mild soap and warm water, wipe the glass with a generic glass cleaner, and lubricate the tracks with a silicone spray.
7. Easy to Install
Though vinyl is strong and durable, it is also lightweight. As a result, installation teams can work even faster getting these windows in place.
8. Stylish
And even those with discriminating tastes are sure to find products for their home that are on a budget. There are several window styles you can choose from as well as color options to match your tastes.
9. Affordable
Because vinyl is easy to manufacture and manipulate, it really helps lower the cost of replacement windows. These are some of the most cost-effective windows on the market. That said, pricing also depends on size, shape, color, and glazing technologies.
10. Great Return on Investment
Speaking of cost-effective, if you are looking to sell your home vinyl windows are one of the best investments you can make. Prospective buyers will take notice and you will get a great return on your investment.
For more information about vinyl windows contact Home Supply Window and Door at 973-949-5401. Our experts can share detailed product and design knowledge about our wide variety of quality products. We ensure you get the right product for your home improvement project. Visit us at 160 Van Winkle Ave, Hawthorne, NJ 07506 for more information.